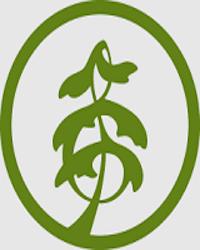 Gala Dinner: the Joy of the Roaring 20'S
When
Occurs on Saturday July 21 2018
Approximate running time: 3 hours
Venue
Performance Notes
×
Tonight we leave behind the Times of Trouble and focus on Times of Joy. The party begins with hors d'oeuvres in the lobby as guests gather for the evening. Dinner follows in the beautiful setting of the Charles W. Stockey Festival Performance Hall. The elegant full-course dinner is served at your table and wine is included in the ticket price. Your attendance this evening helps to raise important funds for the Festival of the Sound. A tax receipt is issued for 50% of the ticket price.
The 1920s had a spirit of fun and adventure unlike any other decade, created in part as a release from the horrors of the previous decade. This spirit inspired artistic and social experimentation never before attempted. Dinner is followed by a concert presented in the spirit of that joyful age with music ranging from Poulenc and Satie to Gershwin and Ellington, with many surprise stops along the way.
James Campbell, clarinet; James McKay, bassoon; Guy Few, trumpet; Mark Fewer, violin; Joel Quarrington, double bass; Graham Campbell, guitar; Glen Montgomery, piano; New Zealand String Quartet: Helene Pohl, violin; Monique Lapins, violin; Gillian Ansell, viola; Rolf Gjelsten, cello.